Christine & Pete
We just wanted to thank you so much for making our day complete with the stunning wedding pictures.
We were so glad you were not stuffy and demanding and you put everyone at ease from the moment you arrived until the time you left in the evening. You captured our day exactly as we wanted & your sense of humour and professionalism were second to none!
The print ordering was easy and quick and thanks for recommending the best finish they look great.
We have already recommended you to everyone who asks about our photographs.
Thank you so much guys, you did an amazing job!
We had an absolutely fantastic experience with Gary as our wedding photographer. After seeing the incredible work he did, we wouldn't have settled for anyone else and insisted on taking him to Zante for our wedding.
He went above and beyond what was expected of him. We met before to establish what kind of photos we were after and he more than delivered. He was professional throughout and the photos we received were amazing, we couldn't have been happier with the service we received.
We have already recommended to friends and family
Donna & Andy
A massive thank you Gary for capturing our special moments on our big day. Not only did you go that extra mile by being there from the very beginning to me getting ready to the very end you also made my guest feel very welcome.
Your service was outstanding. Thank you!!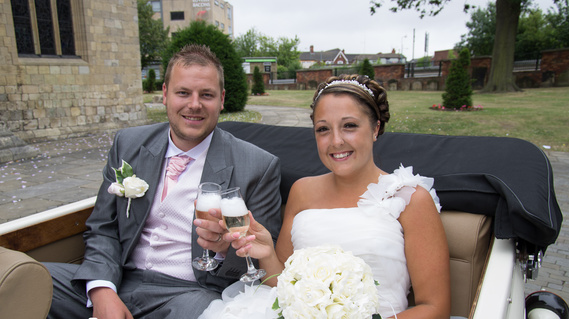 Anna & Phil
We found Gary to be punctual, professional, well organised, and patient with even the most awkward guests. The wedding coverage was extraordinary; not a single detail of the event, the venue or the guests was missed.
We were extremely impressed with our photos, both the quality and quantity, and photos were prepared and delivered very quickly.
Michaela & Simon
We absolutely love the photos - we cried - a lot! Absolutely beautiful work. Thank you so much for making our day go so smoothly and recording it for our future memories in such a beautiful way. You were lovely to work with and made me feel so relaxed, Simon really enjoyed talking to you too.

Wonderful work and I would highly recommend you to anyone for your services in the future.

Dylan & Andrew
St Andrews Church & Forest Pines,
Honestly couldn't get a better photographer for your occasion! Gary photographed our wedding day in January and after receiving the prints and the album we were not disappointed! Garys friendly and good humoured chap that is willing to do all he can to capture your special moments. We've now booked Gary to do further photography sessions for us!

Thank you again Gary!
Anita & Nick
Gary and his colleague recently took our wedding photos. At our initial meeting Gary discussed our requirements and explained his services. He was welcoming, professional and made us feel at ease which is why we chose him to be our photographer.

On the day the photographers captured the essence of our wedding from getting ready to our first dance perfectly. They took a mixture of formal and informal photos. They were friendly and made my wife and I and our guests feel relaxed which ensured that the photos showed us at our best. Although the weather was wet and a little dull this is not apparent in the photos at all.

We found it easy to view the photos online.

We are thrilled with the photos and the wedding album is superb. With so many lovely photos to chose from we found it difficult to decide which ones to include in the album.

We highly recommend Gary Stafford Photography,
Check if I am available for your date.